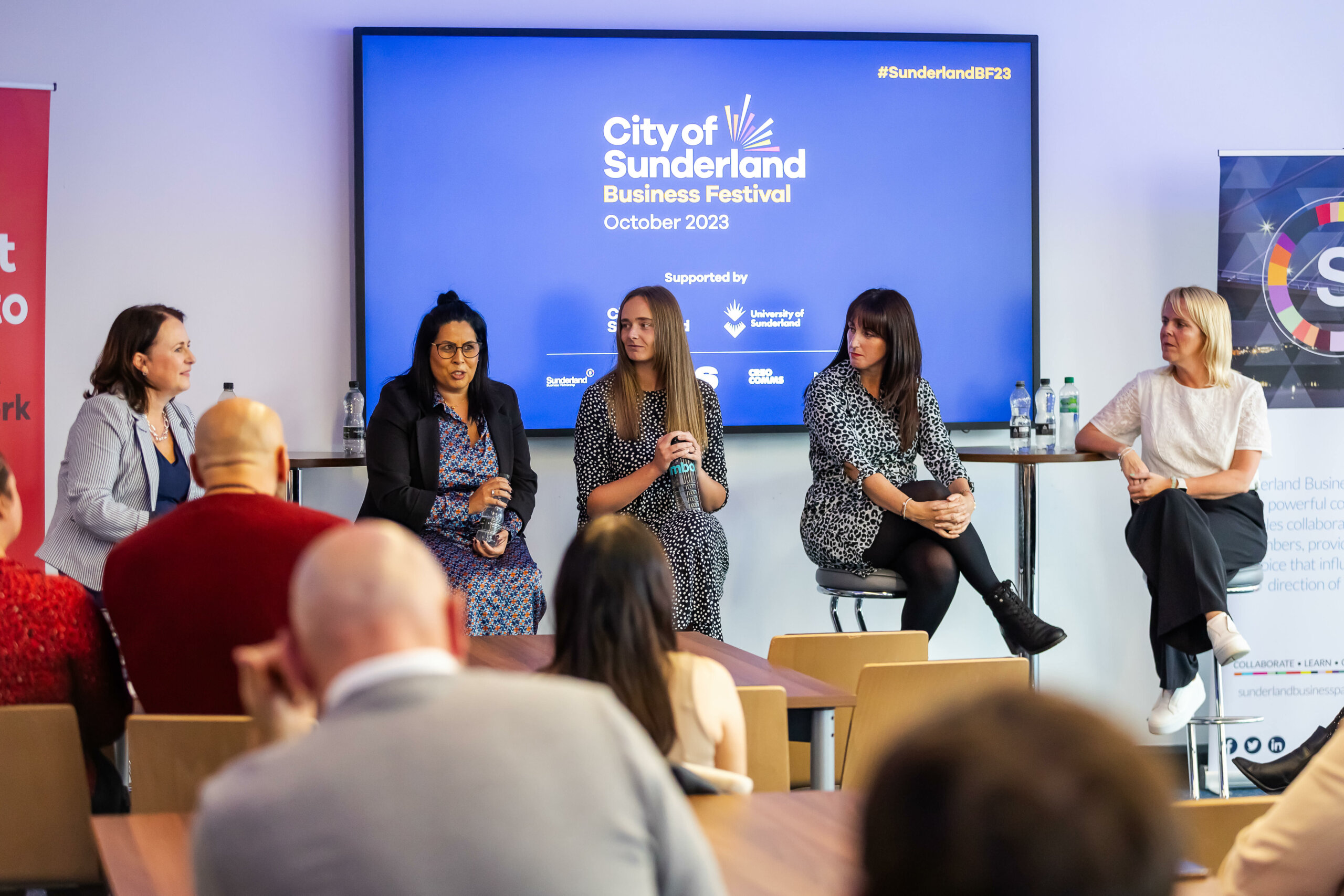 Sunderland Business Festival 2023
A panel discussion with key business leaders on how to develop a high-performance culture.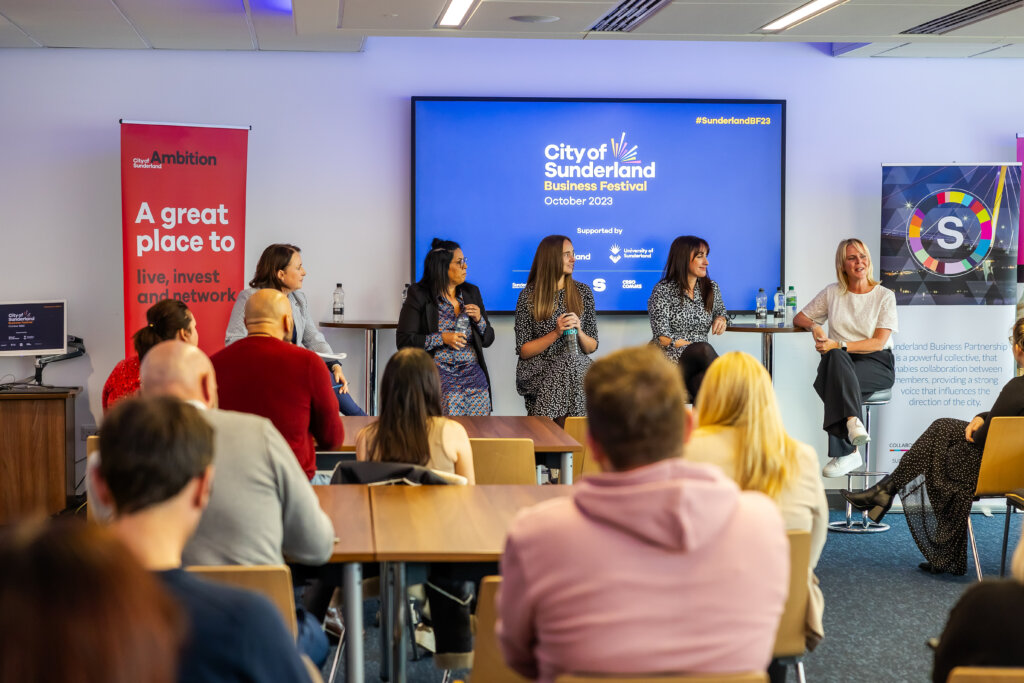 Hope Street Xchange was buzzing with energy and inspiration as Venue Sunderland recently had the chance of hosting a panel as part of the Sunderland Business Festival 2023, which ran over October 10th-12th. The theme of the evening was "Building a Thriving High-Performance Culture" and the panel of speakers featured industry leaders who shared their invaluable insights and experiences on fostering a high-performance culture. We were honored to have:
👥 Paige Hailes – Head of People at Tombola
👥 Kelly Swinney – Head of Customer Hub at Ocado Retail
👥 Sam Spoors – Founder & Managing Director at Talentheads
👥 Louise Kennedy – Managing Director at Oculus HR
Hosted by Natasha McDonough, Founder and Chief Executive of MMC Research and Marketing, the evening demonstrated the importance of creating a workplace culture that empowers businesses to excel. The event's impressive turnout highlighted the importance of community engagement and the value of industry leaders sharing their experiences. The success of the event demonstrated Venue Sunderland's suitability as the preferred host for empowering discussions in the local business community.
About Venue Sunderland
At Venue Sunderland, our purpose goes beyond just organizing events. We are the go-to place for enlightening discussions in our community. We provide the stage for crucial conversations, knowledge exchange, and meaningful connections. The Sunderland Business Festival showcased how Venue Sunderland provides ideal spaces for corporate events and business networking. Get in touch with us to see what we can do for your event.