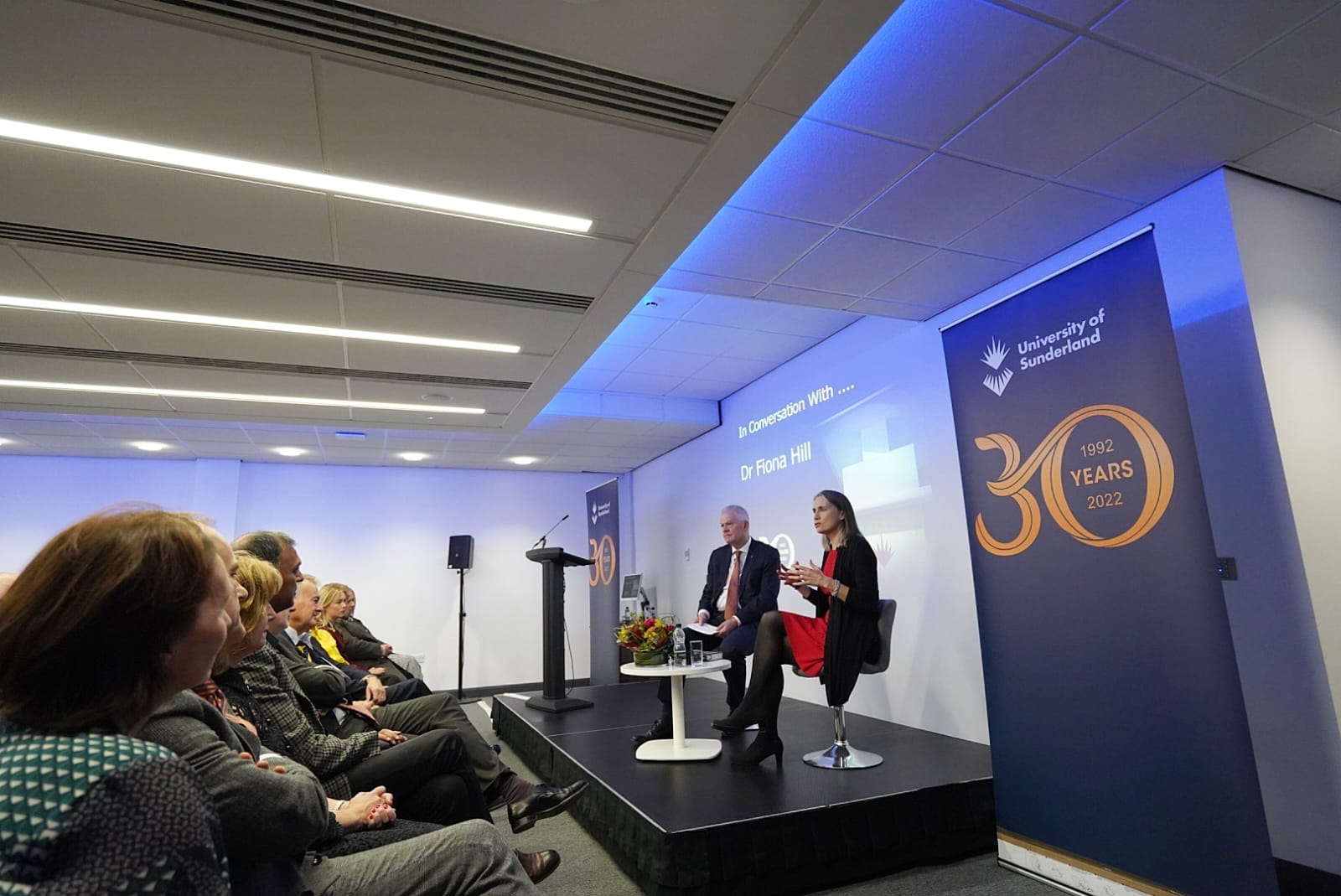 Dr Fiona Hill Award Ceremony
The University of Sunderland awarded Dr Fiona Hill with an Honorary Doctorate of Laws in recognition of her outstanding contribution to public service in the US at the highest level, a unique journey for those born and brought up in north-east England. The award also reinforced the historical ties between Washington, part of the City of Sunderland, and Washington DC.
Fiona received the honour following a talk she gave at the University's Hope Street Xchange building on the City Campus, to a packed audience, sharing her career journey, as well as expert views on Putin, the war in Ukraine, working with Donald Trump, the rise of populist politics and how her north-east roots have always kept her grounded.
Fiona said: "I cannot express what a huge honour this is for me. I just wish my and mam and dad were here to see this."
"We were delighted to award Fiona Hill an Honorary Doctorate of Laws as it was our way of acknowledging the extraordinary global achievements of this remarkable woman from the north east of England," said The University's Vice-Chancellor and Chief Executive, Sir David Bell.
She is now a Director of the Center on the United States and Europe, and a senior fellow in the Foreign Policy program at the Brookings Institution.
We would like to congratulate Dr Fiona on her Honorary award from The University of Sunderland.
Read the full article here.